Private Investors Wanted
Private Investors are also called angel investors for the reason that they work like angels in backing up new business ventures. It can be very tricky to get funds for a new business, but, private investors finance start up companies and new businesses that have the potential to become highly profitable later. Though there are risks involved, if a business concept is good enough and is a prospective money spinner, private investors are always up for placing their bets on it. The investment they make is known as angel investment or venture capital. These sorts of investments are generally made to new companies only, as private investors want to be associated with a good business from the early days, so that, they can reap huge profits when the business grows and clicks.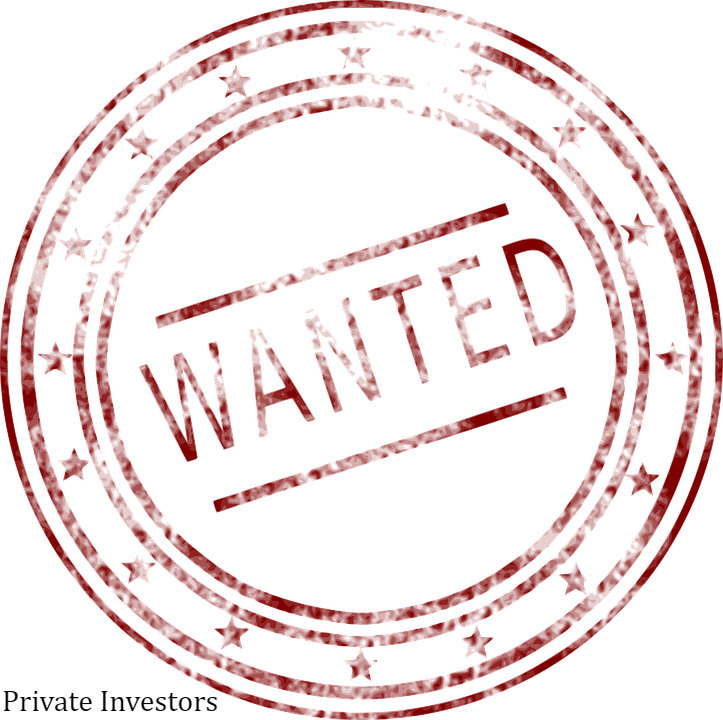 Venture capital is off-exchange equity (private equity), using which an investment company participates in a particularly risky business venture. The venture is often introduced into the investment company in the form of equity or equity-like financing instruments such as mezzanine or convertible. These sorts of investments are hugely popular amongst private investors. A lot of big businesses have been started from scratch with the help of these types of investors. Generally, private investors are quite well off financially and have very good idea of business. They might be retired entrepreneurs or prestigious professionals. At times, owners of different companies act as private investors too in order to branch their business. For example, a highly successful software farm can opt to invest in a film production house. A private investor investment is characterized by the following:
The contribution is mainly in young, privately held, technology-oriented companies.
Since such companies can go for a conventional loan financing option, private investors can usually collateral to raise enough not to stand fully liable in terms of equity and can go for hybrid financing forms in the foreground.
While the financial resources are made available in principle, the purpose of capital investment is not in dividends – or interest payments, but, the gain is on the sale of the investment.
The investment is associated with very high risk, and can lead up to the total loss of capital. At the same time very high success rates of return are possible too.
It is not only the capital but also managerial expertise that is made available to the new business to help inexperienced entrepreneurs, and to make the investment successful. Therefore, in this context, capital of intelligence is invested. The investor may actively engage in the business activities (management support) and can help through a network such as the establishment of business or hiring staff.
In return, the investor's information, control and say, go beyond the usual rights of his participation.
After two to seven years (depending on the strategy of the venture capital), the outlet is desired, that is, the private investor withdraws from the company. He sells his shares in the stock market to other companies, venture capital companies or provides them to the company owners to buy back. Specifically, the following exit strategies are common:
Initial Public Offering (IPO): Usually this follows the listing of the company and the shares are sold on the market.
Trade sale: The young company is taken over by another company, usually from the same industry.
Secondary sale: The venture capitalists sell their stakes to a third party
Company Buy-Back: The Company acquires shares of the venture capitalist back.
Liquidation: This is reflected against the worst. The company must be liquidated if it can not be claimed in the market.
The targeted, to be achieved average yields for the private investor are 15 to 25% annually, but come with the increased risks of the new company. In a scientific study of European ventures, it has been found that capital funds which had an average rate of return (IRR) of 10% had been determined for the investment period 1980 to 2003. The funds that were taken in 1989, in fact, generated returns in the range of about 20%. However, these years are a result of periods of overvaluation of equity and euphoria in the growth markets (such as the New Market), marked especially during the dot-com bubble. For an investment in a venture capital fund, the risk is reduced with an average holding period of 7 years.
From an economic point of view, risk capital is a form of financing in which particular attention is paid to incentive problems between the private investor and the entrepreneur, as the venture capital investor can not monitor closely whether the contractor that provided money actually starts to increase the business value in terms of investors or not. To mitigate these incentive problems, private investors use various typical contract structures and establish control rights. Some of these are:
The capital will be made available in several tranches, further funding is only being provided after certain milestones have been reached. This is called staging.
Convertible bonds are preferred to give the private investors the opportunity to participate in good company results in bad history and yet receive regular interest payments and any priority in the case of bankruptcy.
Private investors have extensive powers of intervention and as employers they can fire people in case of poor performance.
Private investors can be a lot of help in launching new businesses. If you have a good business idea that you are sure is going to be a success, you should definitely look for getting financing from these types of investors. The best thing about associating with a private investor is that you do not just get funding, you can also use the investor's business sense, networks and experience. You can find a lot of highly interested investors in the private investors forum. This forum arranges regular meets where investors and entrepreneurs can come together. All you have to do is impress the investors with your detailed presentation regarding all the aspects of your business.