Private Angel Investors
Private Angel investors are always looked upon as a boon for the startup companies and the small business owners. The very name 'angel' suggests that they give a perfect answer to any entrepreneur's prayer for monetary aid to start up their own business venture. Rightly called the financial fuel of business economy, the Angel Investors are correctly regarded as the best friend of the small business owners.
Providing all the support you need for launching your project, the Angel Investors are generally wealthy individuals who are there to give you all that you need to make your business a successful one. They are one of the great options that the entrepreneurs can fall back to if the need be.
Private Angel Investors are often individuals or even also small groups who are ready to contribute a part of their own wealth and capital to help you find and start up your new venture. Private Angel Investors are of different types – they can be just a distant rich uncle to an extremely professional group with money, however they are all ready to invest a part of their money in your business to help it grow.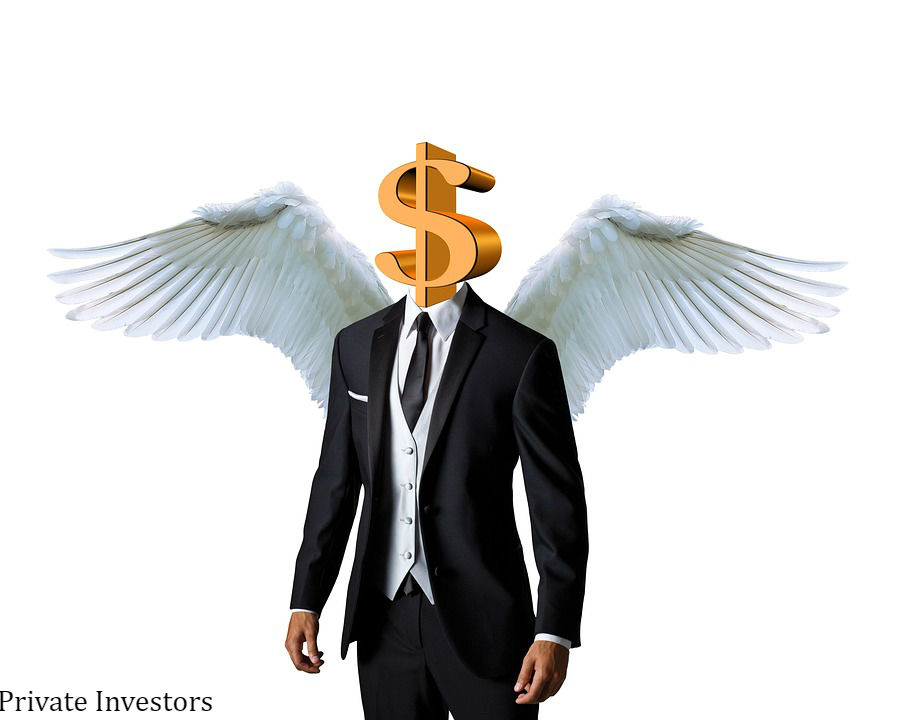 Angel Investors are ready to provide the seed capital and the growth capital to the small business in the very beginning. In most of the cases it has been seen that the fund is provided against equity or share in the company or also as a separate arrangement of debt.
Angel Investors are well aware that investing in a new venture has its own risks, but they are also aware that it can be extremely rewarding. The rewards may come in not only as monetary benefits, but also as enriching experience in hard core capital ventures.
These kinds of ventures also help to gain experience in market exposure and market demands and preferable trends. Angel Investors always insist in buying equity share of the company as this is one of the best ways to increase their wealth.
It is extremely important for the angel investors to identify right opportunity and potential and just grab it. So it becomes important for Angel Investors to screen and identify offers and decide for himself which will be the best investment.
Angel Investors also take a big risk while investing in these new ventures as success cannot be guaranteed under any condition. Necessary investment opportunities are scrutinized in details by them and then they make the most out of it. Detailed business plans along with proper marketing strategies are essential to ensure that the small business is targeted at correct market.
Angel Investors are generally experienced individuals with practical ideas that are great to turn your ideas into a successful reality. They are interested to invest in these kinds of new ventures mainly because they give better and higher returns. Better than the traditional forms of investments, these are definitely good choices provided you understand the correct strategies.
It has been seen in most cases, that Angel Investors earn as much as 400% return on investment as compared to normal 9% return. So even though investments are made on startup companies and new ventures, correct strategies and business plans make all the difference.
But you must be wondering where to get all these angel investors from. Well, the best place to get them is by personal contacts. In most cases it has been seen that angel investors invest closer to their own homes and any industry they are confident with. So the best ways to look for them are by networking, internet, reference and Angel Investors Association.
Angel Investors are of different types and the investment patterns also vary accordingly. There are some who invest passively and generally play a limited role in business. However in some cases, investors are more involved in it and play an active role in some of the deciding factors that has a direct impact on the business. As most of the Angels are professionals with experience, they offer valuable advice.
There are also Angel Investors who prefers to have an advisory or a coach's role in business and influence all important decisions. These categories generally invest large sums of money in one single deal and are often referred to as 'super angles'.
The other different types of angles that are commonly found are often friends and family members who trust your judgements. They may be willing to invest a sizeable amount in your venture. The next category that you will find is the high net-worth investors- when you are looking for a smaller amount of money to fund your project with.
They go for any sum lower than $250,000 and also look for good payout in a relatively short span- 3 to 5 years. These categories of Angel investors usually have a huge amount of investable money and are not interested to get involved in the business in details or on a daily basis.
There are also business Angel Investors who make sure to manage the investments that they make. They often act as true angles and provide complete guidance to make the business a success. They will look into growth and target market to make sure everything is in order and is capable of adding value to the business.
Mostly, Angel Investors are associated with an angel investment group who are efficient in sorting out deals and actively solicit. They are well aware of the market and make investment with diligence.
To go ahead with small business and private investors for a small business financing it, it is important to have a concrete plan, right credentials and prior market studies. The journey is extremely long and arduous though very rewarding which gives a certain satisfaction.
A good place where to look for them is the Go Big Network, which connects the angels in a more personalized manner. The membership is free and has all the necessary contact information.  You can avail the details online if you are looking for angle investors to help you in your business ventures.