Private Investor Networks in the UK
Venture Giants Review
Leading Economists around the World, including Marc Faber, Peter Schiff, Donald Trump, and Robert Wiedemer are cautioning Private Investors to prepare for wealth destruction from traditional investments like the stock markets and property markets.
Private Investors UK decided to look at the Alternative Investment platforms out there that are providing Private investors with Private Equity deals in SMEs and Entrepreneurs. We are talking really private investment deals for really private people.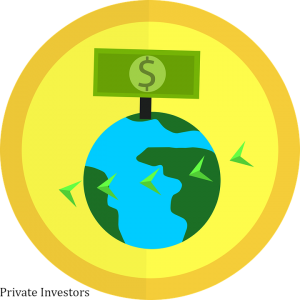 Forget the quirky Crowd Funding deals on Cup Cakes and Scooters for £500, but imagine the big investment deals with single private individuals looking to inject £25,000 to £500,000 of capital investment into small businesses with the hope of exit plans in the millions.
We looked at one Private Investor Network in the UK providing Filtered investment deals to thousands of Private investors in the UK just like these called 'Venture Giants'. '
Income inequality in the UK is now at all time in the UK and this is proven by the growth seen from private individuals and private investors on all of the wealth indexes worldwide.
Putting aside inherited wealth, what is most profound is pre-1940s it was widely accepted that for every £20.00 of investment an acceptable yearly rate of return would be £1 back on that £20, or 5% total and this yearly growth rate of capital from private investors, widely kept the distribution of wealth between the populations proportionate. Then came capitalism in full force in the 1980's, and the economic inequality quickly came into full force. BOOM!
Today in 2014, private investors are growing at rates never seen before. Compared to £1 back for every £20 invested, Private Investors nowadays expect £1 back to every £1 invested (doubling) is not uncommon. Some private investors and Venture Capitalists alike are seeking investments that can get £5 back for every £1 invested – and as wealth quickly disperses to the richest private investors, to keep on top, they quickly seek to find other investments with similar returns and the competition for sourcing these deals and investing in these investment deals becomes more difficult.
We looked at Private investor networks in the UK and looked at the ways private investors are receiving investment deals in 2014 and Venture Giants was a name that seemed to keep popping up whilst speaking to private investors – so we decided to review them and look at how Private Investors in the UK can find investment deals that have the golden 5 to 1 ratio and also on how technology has changed the way that Private Investors worldwide look for investment deals to invest in.
We signed up with Venture Giants, and off the bat, one point that we found arduous was that we were not allowed to browse investment deals unless Venture Giants first approved our account.
We were only allowed to see "snippets" of the proposal on the Venture Giants network. After discussing this with them, we found the reason for this was for protection of the ideas that entrepreneurs posted with them which made sense, but was restrictive for us as we were simply looking to review what investment opportunities are available out there to Private Investors in the UK.
For the purposes of this review we were allowed to browse some of the opportunities and we were pleased to see that we could browse investment opportunities sorted via Sector (58 all in all including mobile apps which according to Venture Giants has the most investment interest), via Regions in the UK, via Return on investment and also by investment amounts.
One point that was particularly useful was that full business plans were not available to view and again we were told this was for security of the entrepreneurs that posted their proposals with Venture Giants. This also made sense to us, and another benefit was that private Investors would then be more open to browsing more investment opportunities whilst being logged in.
At the time of our last login, there were almost 250 deals being featured on Venture Giants and some of them looked surprisingly promising. All were short and snappy summaries of the proposals, listed with all important growth financials, and also with 'what's in it' for private investors that were getting their skin in the game!
But the best, came after our logout. After entering our investment criteria, we started receiving filtered investment deals via email. We had set a modest £25,000 to £100,000 to invest in London based ventures, and in multiple industry sectors including Food and beverage, Mobile Apps, and technology.
Every day we received easy to read deal flow that matched our criteria perfectly. From a Private Investors point of view, it was clear that having Venture Giants as a Deal flow provider made clear sense; they were more visible to entrepreneurs than any single private investor ever could be, unless of course the private investor was part of a Venture Capital Firm and could access these deals internally.
Signing up with Venture Giants meant that deals were always looked over by them and no unsolicited investment deals could come through to our inbox.
Though Venture Giants is free for private investors, their entry and approval to their service is not guaranteed as was told to us emphatically by Venture Giants: 'We are strict, but fair. We look at everything from company accounts, directors, shareholders, and liabilities. We look through Public records, and even look at voting records. We do our utmost to find out who each private investor is, but nothing can beat picking up the phone and having a chat with them.'
Private investors and Private Equity for Beginners
The amounts of money needed to start a business and money available from the conventional sources like banks is very limited, and the amount of capital needed to launch a successful business in the UK has certainly increased.
Business owners are now trying to raise capital from alternative sources like private investors and venture capitalists.
Venture capital can be very helpful when trying to start a company however there are numerous sources of private money investment available today. The largest amount of money comes from the venture capitalists. Venture Capitalists are also a type of 'private investor' but the amount they invest in businesses is generally greater than individual private investors. Venture capitalists are business firms formed by a group of private investors who provide money for businesses.
Venture Capitalists provide seed money to new or up-coming companies and they like to get the return in exchange of equity of the business.
Venture capitalists always look for businesses that have great potential of growth and good business plans.
As Venture Capital firms are quite large and consist of a lot of people, they can invest greater amounts of money in selected businesses. There are many venture capitalists firms who only specialize in start-up money for a business and there are many others who like to invest in the businesses for mezzanine level cost and later stage cost. So, you can get funding from private investors at any stage of your business. You just need to catch the correct sources.
Another source of private investment is Angel Investors and Private angel investor syndicates that can form a network for investing larger amounts of money into entrepreneur businesses ventures to get higher rates of return in combination with lower risk levels. Normal venture capital firms will not take larger risks but angel investors will sometimes take larger risks in businesses as they will believe that the entrepreneur that they invest in is more crucial to the businesses success than the businesses fundamentals. Peter Jones from the UK version of Dragon's Den has taken this stance many times over and this is evident in many entrepreneurs that he has invested in.
How can UK SMES and entrepreneurs looking to raise Funding find Private Investors?
Finding private investors is a challenge and we have reviewed in this article, Venture Giants. We looked at it from a Private investors angle, and from an entrepreneur's angle and the proposition really does stack up to the competition.
Venture Giants has raised over £2.2m of Private investment for small businesses and they did this commission free.
The low entry price (which starts from less than £99) coupled with a flexible pricing policy has really allowed Venture Giants to build a scalable business model. Freeium business models work on the internet and in an industry ruled by Linkedin, it is really a refreshing change to have an entry level business like Venture Giants looking to provide an alternative. Please be advised though, that Venture Giants' role is very clear – and that is to get your investment proposal sent to private investors that you would not have been able to meet through your friends and family network. They only look at whether your business plan or business development plan is investor ready. They do not offer you guidance on business growth, or on how to negotiate with a private investor that you meet through their service.
Private investors will want higher returns over a period of five years and before approaching and pitching to private investors, or even hoping to get your investment proposal sent out to an investment firm through Venture Giants you must be very confident about your business before choosing to approach anyone.
You will only get one chance to impress a Private Investor so make sure your pitch is ROCK solid.
Private investors are always looking for companies to invest in – but they follow strict criteria when selecting a business, called Due Diligence.
What Private Investors are looking to invest in, in layman's terms
Private investors will look for three main things from your business, Private investment in return for:
1) Their investments increased capital growth
2) Your increased revenue from their investment in your company
3) A good management team controlling the finance and growing the company.
There are some private investors who look at the background and the personality of the owner of the business. If you are a charismatic person and ooze confidence about your business then you will certainly have a greater chance to raise private investment from private investors.
Be prepared that private investors will always extensively question you (called Due Dilligence) before investing in your business and all of the answers you provide will have to work together and not contradict each other or your business plan. You have to prepare yourself for the questions and be ready with answers.
The best way of dealing with questions is to prepare a rocksolid business plan with a marketing plan so that you can always refer back to your business plan for answers.
If you are looking for alternative ways to find private investors in the UK, first of all, try to contact the people you know well and treat everyone as a private investor.
If you know anyone who is ready to invest in your business then there might be some relaxed terms and conditions for the investment only for you.
If you cannot find any of your friends or relatives to invest in your business then you might search for the private investment firms or individuals from various sources like Linkedin and use Inmail a nifty way of contacting individuals in the UK. Before contacting anyone on Linkedin ensure that you make a list containing all information of private investors and compare each other. Then contact each private investor with some introduction details and bullet points of your business. Make everything unique and interesting and always remember that Private investors might be watching you from a distance before investing and they will go through your website of your business and check other details too so always look over any literature that you have online, and treat it as though a Private investor would be looking over it.
The most important thing is – do not give up hope if you fail in your first meeting. If you want to find success then try hard and you will surely find a private investor who is ready for your business.
Linkedin will provide you with the capability of contacting individuals like doctors, lawyers, athletes or other business owners that have huge savings in their banks and they may well be open to investing in a business.
Be prepared with the percentage of your business that you are willing to give away in return for the investment and your conduct will also ensure whether you are capable of raising investment. This is really vital to get the private investment seamlessly and quickly.
Private investors will prod and poke you to see how you react under circumstances and if they find you to be an upstanding person demonstrating confidence then they will certainly be more open to investing.
When looking for private investors ALWAYS calculate the capital needed for the business.
Private investors always want to know the exact amount they have to invest and WHAT they will receive back for their investment OVER just the equity in your business. USING approximate projections is one sure fire way to lose interest from Private investors.
If you do not have enough time to look for private investors then use an agent. They will find private investors for you against a certain percentage of the total deal value.
You can save lot of time with the process. You have to follow strict strategies for your business if you want to attract private investors to provide funds for your business. You can refer to the internet to get ideas about how to approach private investors and it always good practice to have a financial planner review your business plan before sending it out to Private investors.